Working retail is tough for anyone. As a Type 1 Diabetic in retail, Jessie has to take extra steps on top of everything else to make sure she's taking care of herself at work. In this episode, Jessie shares the things she wished she knew before she started working retail, the things she's learned, and what she knows now.
Jessie also walks us through her first Black Friday on the retail front lines—and she got to wear pajamas to work!
Wins & Fails
Jessie's Win: Since the last sensor Jessie put on, her blood sugars have been below 150 mg/dL!
Colleen's Fail: My pump somehow migrated from one side of my bra to the other while I was sleeping, and so the pump lost its Bluetooth connection with my sensor and I missed over an hour of sensor readings.
Hack of the Week
When wearing a dress or skirt, there are multiple places to hook your pump, such as to the inside of your bra, the inner waistband of your shorts (if you wear smooth shorts under a dress) or skirt, or even a garter. You can also use an arm band that runners use to hold their phones.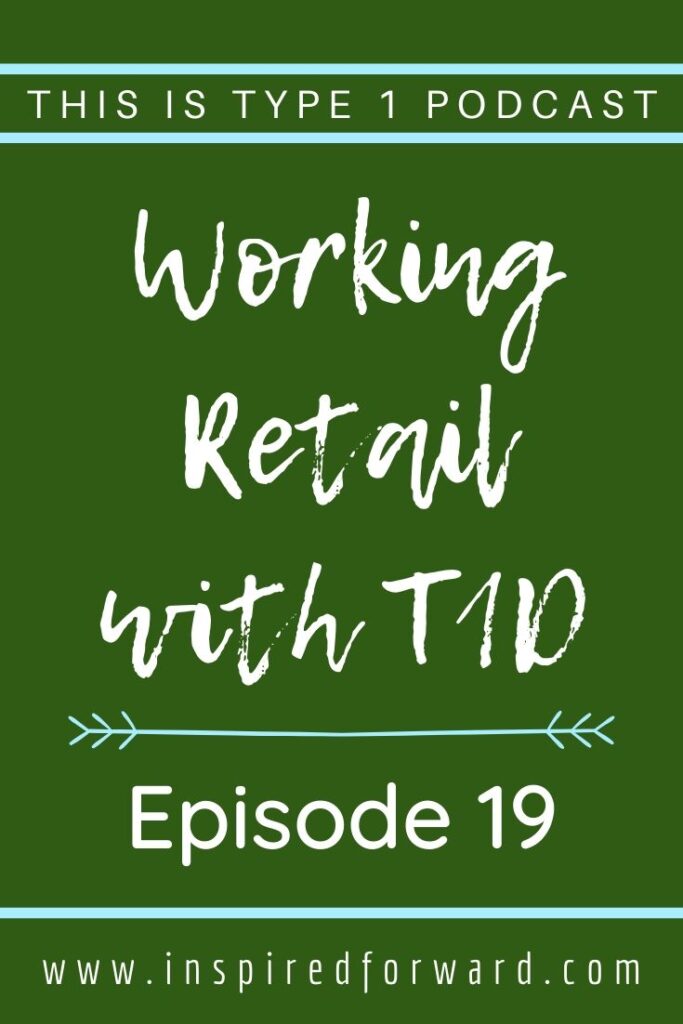 Diabetes in the News
Diabetes may be more likely among babies born prematurely.
Research like this is so important for understanding the state of health in the world, not just in America.
Premature babies may be more likely to develop diabetes at some point in their life than other babies, according to researchers.

A US trial has shown babies born before 37 weeks are 21% more likely to develop type 1 diabetes and 26% more likely to develop type 2 diabetes, within the study time period.

The risks of developing a form of diabetes between the ages of 18 and 43 were 24% more likely for premature babies developing type 1 and 49% more likely for developing type 2.

diabetes.co.uk
Question for You!
What was your best Black Friday experience? We all know working retail can suck, but if you have any heartwarming Black Friday stories, please share them!
Links
---
Credits
Our music is by Joseph McDade. Check out his website here! Our audio wizard is my husband, Tim. He runs his own food blog, Split Appetites.
Want to Read or Listen to More?